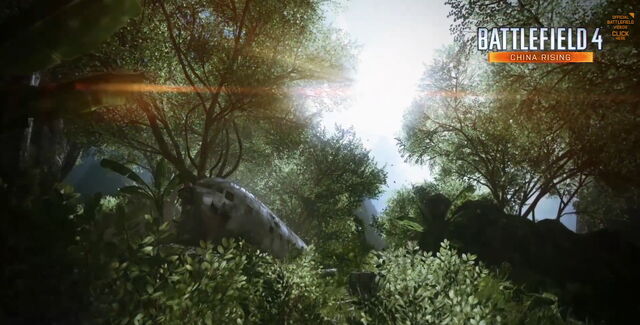 If you are privileged to be the ones that have paid the extra dollars to be a Battlefield 4 Premium member, you will have access to the 'two weeks early' access to the expansions, starting
10PM AEDST tonight
. Any for everyone else, even if you aren't a premium member, the actual update for BF4 will come an hour early at
9PM AEDST
.
The new expansion will bring us four new maps;
Silk Road
Altai Range
Guilin Peaks
Dragon pass
They have also included 5 new guns for us to unlock. There will be two more vehicles that will be available to us, two more gadgets, the return of the not quite so popular, Air Superiority mode and 10 new assignments for us to dig into.
DICE have announced a fairly short list of changes to be seen, after the game receives the update tonight. See Below
-Removed the blur effect on soldiers that appeared when Commanders were using EMP attacks
-Fixed the audio bug where audio sometimes randomly dropped out while playing on certain multiplayer maps (typically Golmud Railway and Hainan Resort)
-Fixed the "one-hit kill bug" where occasionally damage from a single bullet was applied multiple times
-Fixed a common crash that would occur when exiting from the Single Player Campaign to Main Menu
-Tweaked the network and computer performance screen to show proper values. Players can now test their computer and network connection and get recommendations if they need to adjust something to improve their gameplay experience

I really do hope there is actually a lot more to this fixes than what their pre-release official statement is. Judging by their last game update, the actual changelog will be much greater.
We will be running our 64 slot server to run for the premiere of China Rising tonight, so please stay tuned.